Eos Positioning Systems offers a variety of market-leading GNSS hardware. Whether you're looking for a rugged and portable handheld GPS unit, a survey-grade and RTK-compatible GNSS receiver on a range pole, or something in between, we can help. Browse our popular Arrow Series® GNSS receivers with a range of accuracy levels, complementary GNSS accessories, and proprietary Bluetooth connector, the Eos Bridge™, below.
Arrow Series® GNSS Receivers
Arrow Series® receivers provide survey-grade or submeter positioning via Bluetooth® to any iOS®, Android or Windows device running a data-collection app. Choose from the Arrow Gold®, Arrow 200®, Arrow 100®, and Arrow Lite® GNSS and GPS receivers. Each receiver offers its own unique compatibility with various differential corrections systems, support for frequencies and channels, and enhanced features. The most popular Arrow Series® GNSS receivers are the Arrow Gold® and Arrow 100®. In addition, we invite you to explore our newer Arrow Gold+™ and Arrow 100+™ (plus models) GNSS receivers.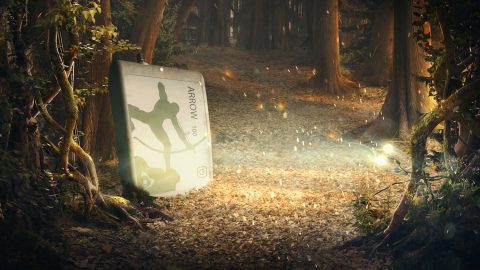 Real-time Submeter GNSS Receiver Worldwide: The Arrow 100® is a submeter, multi-constellation GNSS receiver designed to be used with any iOS, Android, or Windows device. When GPS satellites are just not enough, the Arrow 100® connects to GLONASS, Galileo, and BeiDou signals — creating access to at least 100 satellites! This uniquely designed GNSS receiver squeezes more accuracy from free SBAS corrections than any other receiver in the world. With its use of patented technology, the Arrow 100® delivers superior accuracy and performance under trees, around buildings, and in rugged terrain. Accurate positioning occurs in real time, with no post-processing required. The Arrow 100® was designed specifically with GIS users in mind.
Other GNSS Hardware
Eos Positioning Systems also provides supporting GNSS hardware and accessories, in addition to our flagship and popular Arrow Series® GNSS receivers. This includes a variety of GNSS accessories to help you get the highest accuracy, most ergonomic comfort, and rugged portability in the field. We also offer the Eos Bridge™, a Bluetooth® connector that — when used in conjunction with an Arrow Series® GNSS receiver enables third-party professional instruments to become iOS-compatible.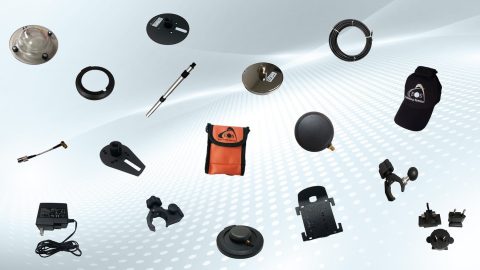 Browse accessories compatible with Eos GNSS hardware, including surveying cables, antennas, field gear setups for mobile mapping, magnetized mounts, and more! Many accessories are included with your receiver purchase.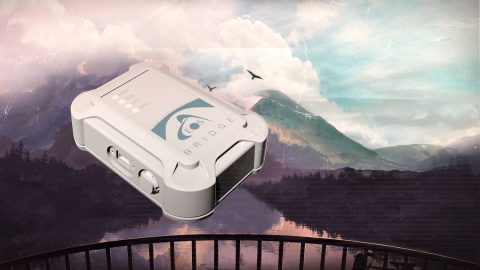 Make any professional instrument Bluetooth®-compatible to iOS: The Eos Bridge™ is the world's first device capable of making the connection between GNSS hardware, mapping (GIS) apps, and professional instruments and sensors. The Eos Bridge™ is a Bluetooth® connector. Simply put, this device connects the already powerful combination of survey-grade accuracy from Arrow Series® GNSS receivers and mobile mapping from GIS apps — with the extreme specificity of measurements from third-party instruments and sensors (e.g., laser rangefinders, utility locators).